Only on occasion are we overly bitchy — no, not cranky lunar crabby, more like catty junior high snarly. You know, commenting on the girl wearing green leggings and puffy sleeves who looks like a cross between an elf and the Jolly Green Giant kind of mean.
To be honest, if this had not come into our inbox from the usually trend-right Madewell under the headline "Our Latest Obsession," we would not be going out of our way to comment. But it was like a personal violation of bad taste after we had trusted them with our e-mail address.
The copy reads: "Slouch Sweatpants. An utterly irresistible (and totally chic) hybrid of sweatpants and cargos — expect to live in them."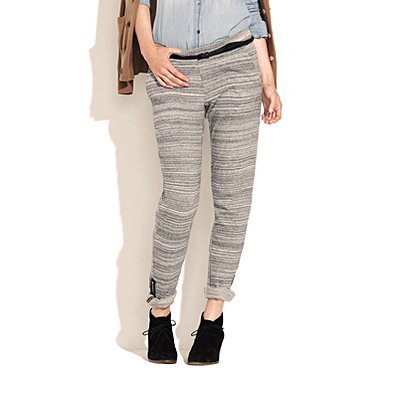 We know that not every garment from design to manufacture is a winner, but to select these (Sweatpants? Cargos? Swargos?) as an e-mail card is, well, just not Madesmart.
We originally published this article in the Huffington Post 8/9/2010