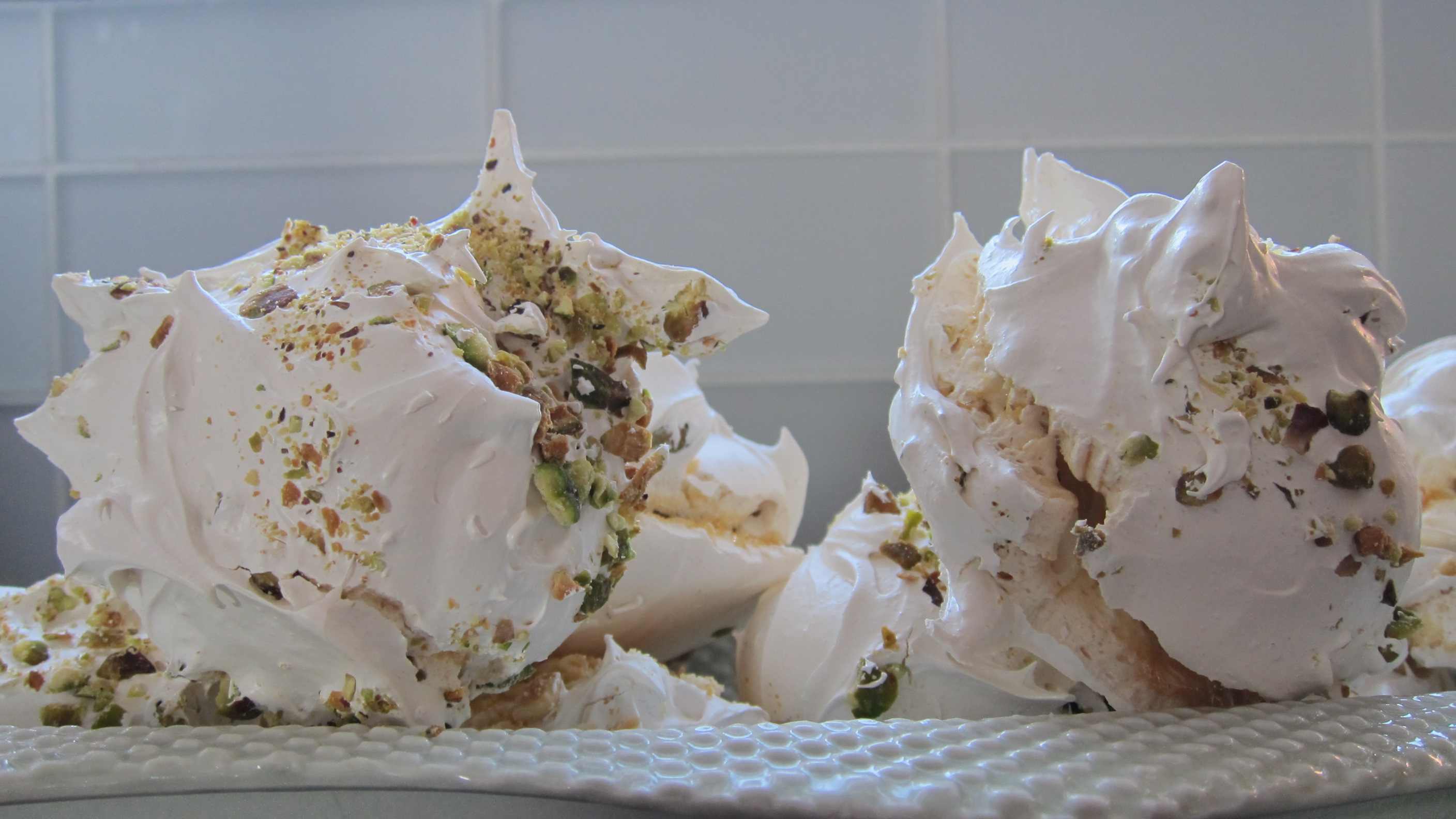 We love giving stylish and thoughtful treats as gifts. Chic presents that look like they were made for the one percent, but anyone can afford. Since no gift comes more from the heart and no gift is better for your wallet than something you make yourself, we're on a great baking binge. Last week: impossibly scrumptious canelé de Bordeaux. This week: perfumed and elegant, rosewater and pistachio meringues.
These rosewater and pistachio meringues were without doubt the most delicious meringues we've ever eaten. Period. Firm and crunchy outside, soft and chewy inside. Divine. And, to make them into an extra special present we'll gift them on a platter we bought for a song at a local artist ceramics sale.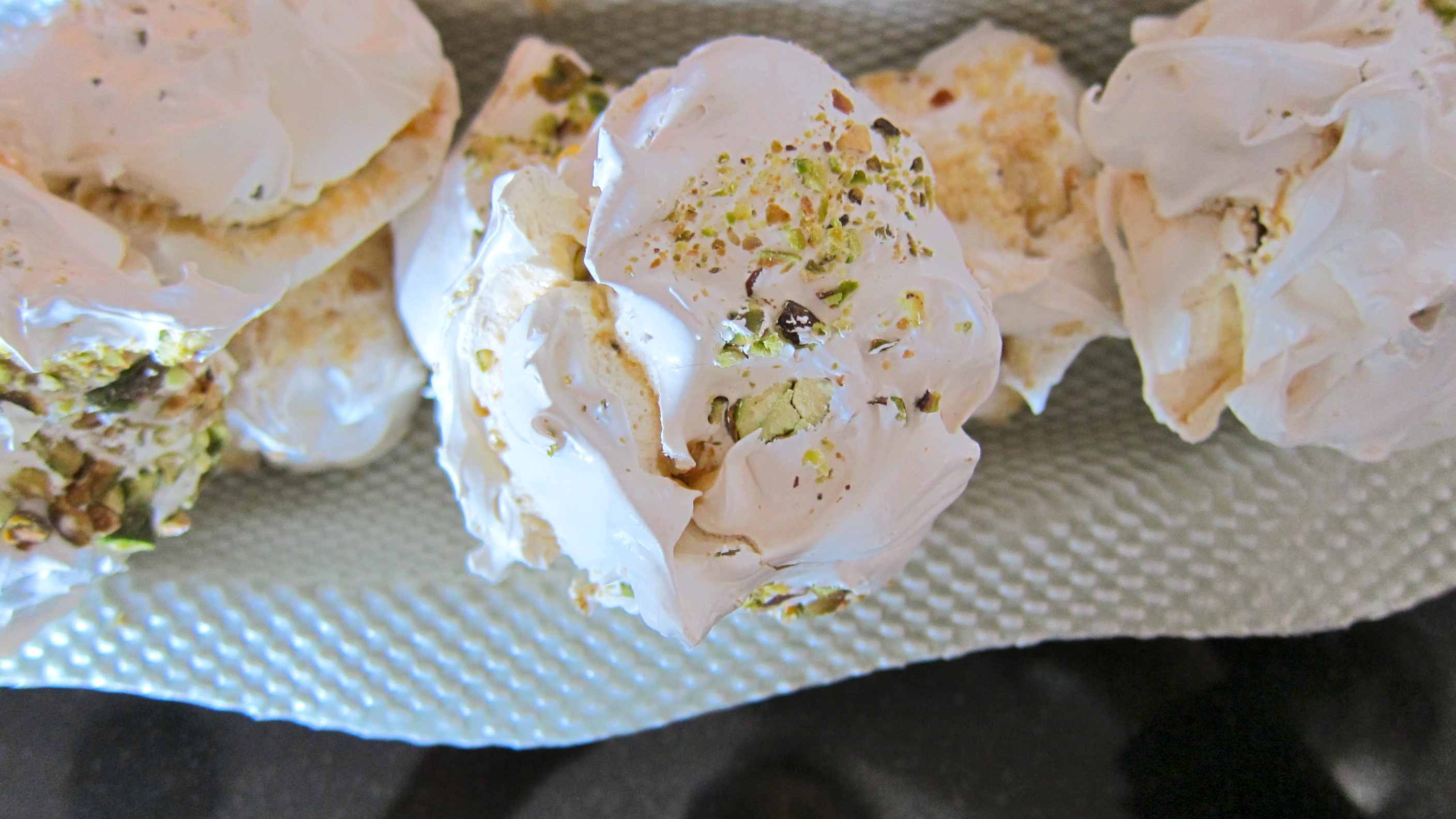 This recipe is adapted from Ottolenghi: The Cookbook (which would make an awesome gift for the foodie on your list).
Rosewater and Pistachio Meringues
(Adapted from Ottolenghi: The Cookbook) 
Makes about 10 large meringue.
300g or 10.5 oz sugar
5 eggs, whites only, at room temperature
1 1/2 tsp rosewater
3 oz crushed pistachios
1. Pre-heat the oven to 390. Spread the sugar over a large oven tray lined with baking parchment and cook, approximately 8 minutes, or until it has just begun to melt at the edges. Be careful to not let it caramelize.
2. Put the egg whites into the bowl of an electric mixer and just before the sugar comes out of the oven begin beating them at high speed. The eggs should be frothy and beginning to foam when you add the sugar.
3. The sugar will be slightly liquified on the edges and still white and soft in the center. This is tricky. Don't burn yourself. We used oven mitts and lifted the parchment off the tray and folded it into a modified funnel as we slowly poured the sugar into the still-whisking mixer. (Turn down the oven to 200 degrees.)
4. Add the rosewater. (If you want to add other flavorings, this is the time.) Continue beating on high for ten minutes. The mix will be smooth and silky.
5. Lay out the pistachios on another tray covered with baking parchment. Use two big kitchen spoons, one to scoop up a big ball of the meringue mix, the other to scrape it off and roll it into the pistachios. Then place them on another lined baking sheet. Do not crowd them. They will increase in size!
6. Bake until they are firm all around and slightly soft inside: depending on their size, this could take two hours.
A version of this story originally appeared in The Huffington Post.